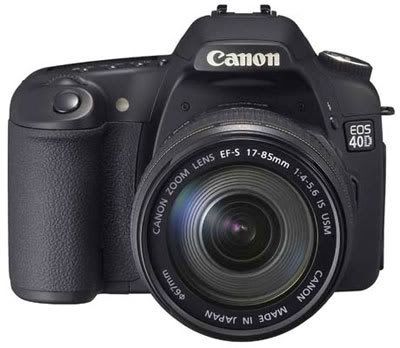 Interestingly enough, this info on specs appeared on a japanese forum:
EOS-40D

10,100,000 pixel 5 scene/second 40 shot buffer
iso100-3200 (Hi6400 expansion)
Digic3 dust reduction
Live view photographing
3 inch liquid crystal
Highlight brightness priority setting loading
Drip-proof dustproof

Actual sale 168000 Yen 10% restoration
7 end of the month sales

EF-S 18-200mm f3.5-5.6 IS USM
Simultaneous sale.
168,000 yen = $1364 USD.
Everyone expects a 40D sometime soon; however, I think the EF-S 18-200 IS USM would be a welcomed surprise. I imagine that this lens would sell like hotcakes given the success of Nikon's 18-200 "never-in-stock" bad boy.
[tags]canon, 40d, 18-200, ef-s, usm, is, eos, news, rumors, price, announcement[/tags]