When you're in a creative rut, experimenting with new gear offers the perfect opportunity to challenge yourself. Consider investing in one or more the following scene-setters to create new classic, timeless photos and video.
Angenieux Optimo Lenses
Pierre Angenieux was a French engineer and optician and one of the inventors of the modern zoom lens. He's best known for introducing the Angenieux retrofocus, a wide-angle lens boasting an inverted telephoto configuration. Since 1935, Angenieux has been leading the pack in developing optimal cinematography lenses for the broadcast and film industries. The 16-40mm T2.8 PL (pictured) and 30-76mm T2.8 PL are lightweight lenses with 4K capacity, perfect for producing cinematic yet modern imagery.
Fuji X-T2
The Fuji X-T2 boasts a sleek, retro-inspired design. You get the manual dials you've loved since your film photography days in a lightweight, weather-resistant body. It has an impressive 63 points of weather sealing with freeze resistance to 14 degrees F. The Fuji X-T2 has all of the essential features for modern videography, including 4K video and post-production grading settings. Other upgrades from its predecessor, the Fuji X-T1, include increased AF points, a boost in megapixel count, improved ISO, and faster shooting speed. The tone and color quality match the iconic Fuji films, including Astia, Provia, and Velvia.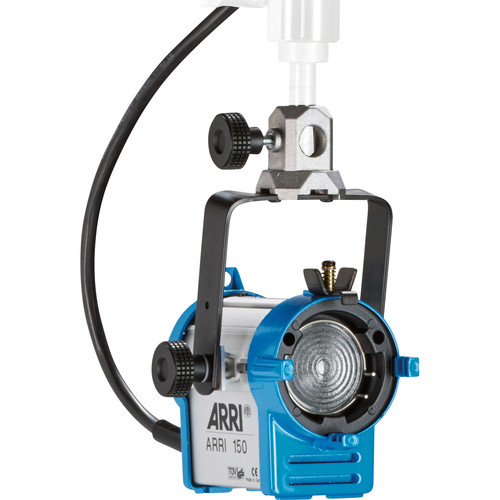 ARRI Fresnel Lights
ARRI Fresnel Lights were first adopted in lighthouses for their durability and high wattage capacity. For generations, they've been considered workhorses in the theater and film industries. Modern ARRI Fresnel Lights are easily portable, allowing for a wide range of options for studio sets and on-location shoots. They also feature a ribbed housing, enabling the light to run cooler than was possible with older Fresnel HMI models. The lights are available in 150 (pictured), 300, 650, and 1,000 watts. Pair an AARI Fresnel Light with the ARRI LoCaster LED Kit to create natural or cool-to-the-touch lighting in TV broadcasts, filmmaking, or portraiture.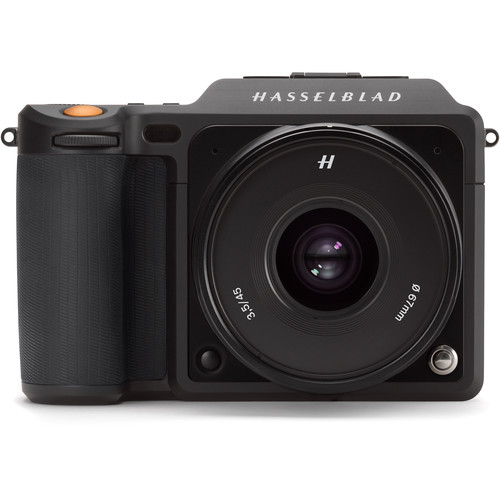 Hasselblad X1D-50c
Hasselblad has figured out how to harness the power of traditional medium format cameras and pack it into a mirrorless camera body. The Hasselblad X1D-50c is half the weight of a standard medium format body and boasts Full HD video at 25 FPS. The XCD lenses' intralens shutters enable strobe and flash syncing at shutter speeds up to 1/2000th of a second. It's an ideal camera body for high-speed lighting to overpower the sun in virtually any bright shooting situation. The Hasselblad X1D-50c is also perfect for photographers and filmmakers who love creating rich, creamy bokeh and want to take advantage of shallow depth of field potential whenever possible.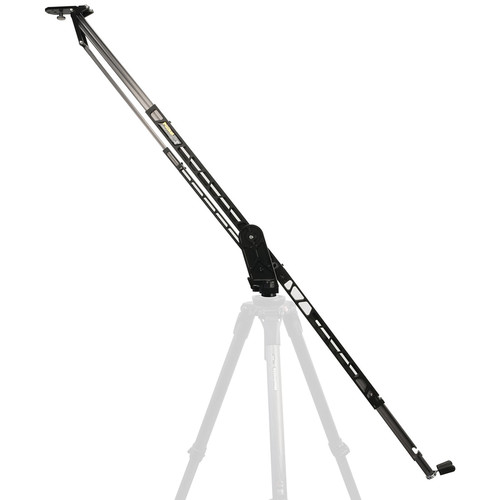 Kessler Pocket Jib Traveler
In the film industry, a jib is a boom device with a camera on one end and a counterweight on the other end. For years, jibs have been an essential item for high shots. Most jibs are heavy and bulky. The Kessler Pocket Jib Traveler is smaller, lightweight, and self-contained. It collapses for convenient transport and storage, making it a viable option for compact studio sets and hard-to-access locations. The pocket jib pairs perfectly with a tripod or dolly to fully enhance a shot. Consider picking up the Kessler Kwik Release system for fast camera mounting.
The gear options described in this post are quite pricey. If you aren't sure whether you're ready to make the investment or simply want to try before you buy, consider renting gear. You'll be able to try the gear for a fraction of the cost of buying. Some rental companies even count rental charges toward future purchases.